Writer / Editor / Content Creator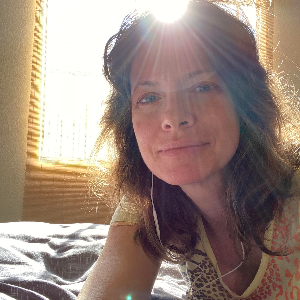 I'm a writer, storyteller, content strategist, thought leadership specialist and occasional dance floor instigator living in Los Angeles. I've helped brands and businesses in SaaS, sustainability, and health & wellness use content and communications to raise their profiles, build wider audiences and increase revenues since 2017. 
From 2016 to 2018, I covered politics, music, and culture debates as a news editor at The Tylt. I was also Writer-At-Large for Cuepoint, the music section of Medium.

I love identifying meaningful, shareable stories, collaborating with creative teams, developing killer thought leadership campaigns, and finding opportunities to use my powers for good. 
You can view my résumé here. Much of my work is done behind the scenes (content marketing, thought leadership, SEO strategy, UX audits) but I've also written extensively under my own byline, as you'll see below.  
Bowie Flash Mob
I produced a flash mob in honor of David Bowie Is, the first exhibition devoted to David Bowie's extraordinary life. That four-minute art stunt took a year of preparation: recruiting more than 30 mobsters, editing five different songs into a fitting tribute, creating accessible choreography, secretive rehearsals, failed sound system tests, and too many emails too count. But on opening day, my co-conspirators and I marched out onto the plaza of Chicago's Museum of Contemporary Art and did the damn thing.
When the staff at the David Bowie Archive got wind of the flash mob, they loved it, and requested all the materials documenting the event for inclusion in the Bowie Archive. ⚡
The Fabulous Ladies of Fitness
FLOF is a DJ / dance collective formed for one mission: building bridges to the dance floor.

Conventional dance floors can be super alienating, for women in particular. My friends and dreamed of a dance party that melded yacht rock, 80s R&B, golden age hiphop, and singalong anthems, with no need for sexy posturing or pressure to play currently charting hits.

We wanted to inject some comedy onto the dance floor, so we offered optional led ironic cardio dance routines throughout the course of the night. While the FLOF  audience is always welcome to just watch and laugh, we are perpetually both amazed and delighted at how many people join in. 🎧